Step 1

Open VMware Recovery Software. Go to Start Menu >> Programs >> Click VMware Recovery >> Run application.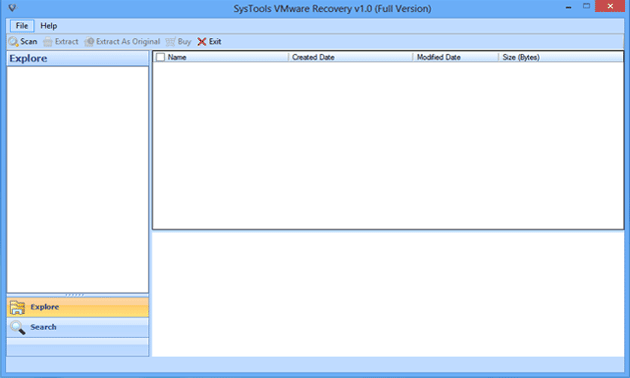 ---
Step 2
Click on "Scan" button and load .vmdk file.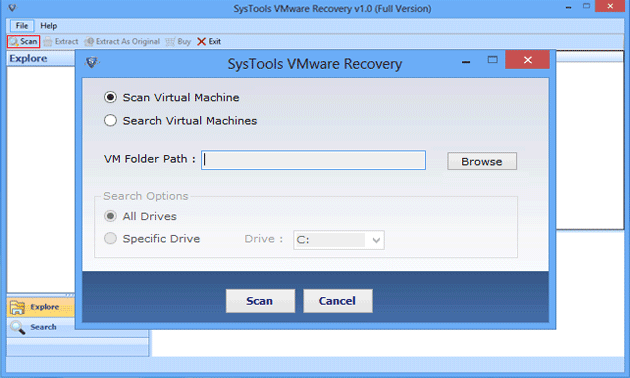 ---
Step 3
Now, choose any one option to scan Virtual machine:
Scan Virtual Machine
Search Virtual Machines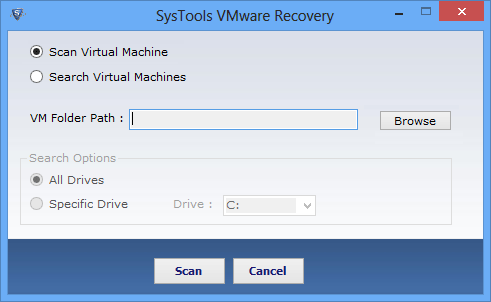 ---
Step 4
Select "Scan Virtual machine" option and provide exact path of Virtual machine and scan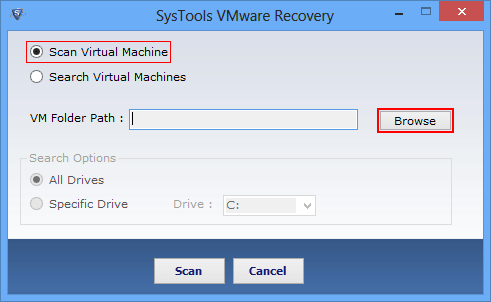 ---
Step 5
Select "Search Virtual Machine" option to search machine from "All drives" or in "Specific drive".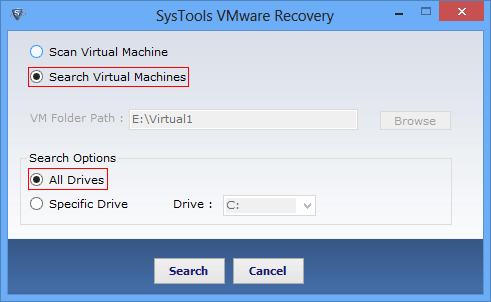 ---
Step 6
After using "All drive" option, all Virtual machine will appears:

---
Step 7
In "Specific drive" option, select the drive from where you need to extract data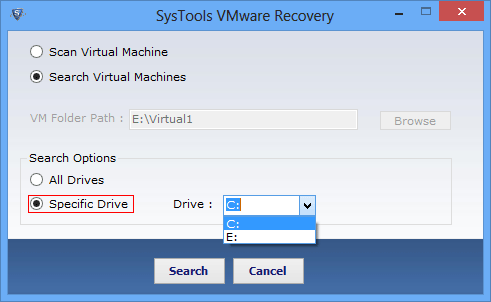 ---
Step 8
Now, clicking on "Scan" after picking the requisite option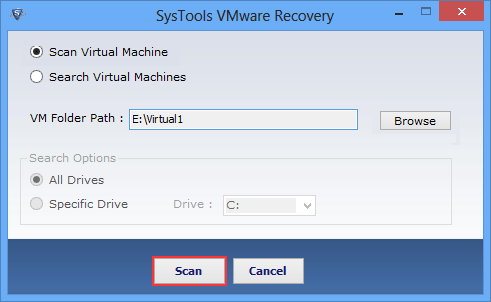 ---
Step 9
A notification will be popped-up after complete VMDK file scanning process >> Click "OK"

---
Step 10
Once the scanning is done, software will load and display the entire preview of recovered data.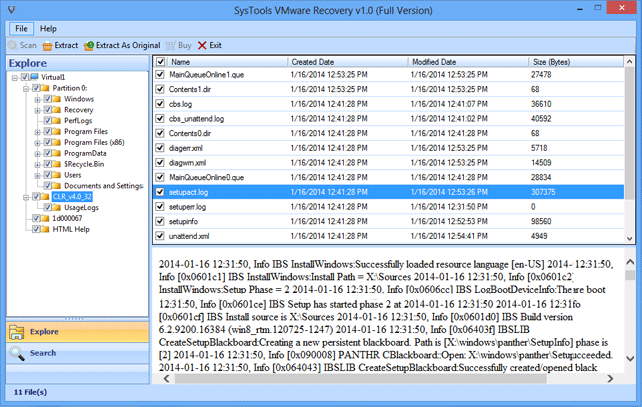 ---
Step 11
If you want to search particular VMDK file/folder then, use "Search filter" and "Date filter" and explore data by extension, creation date, modified date.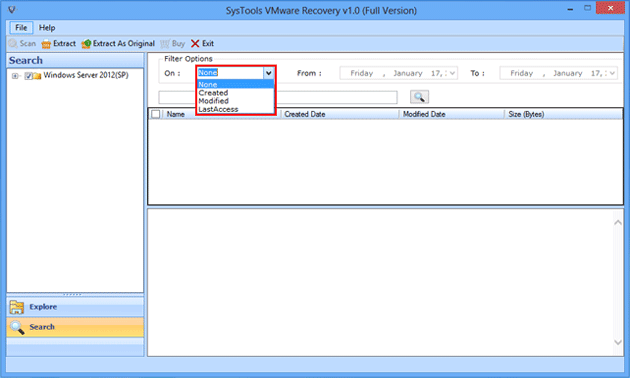 ---
Step 12
Software will appear following search result window after using "Search filter"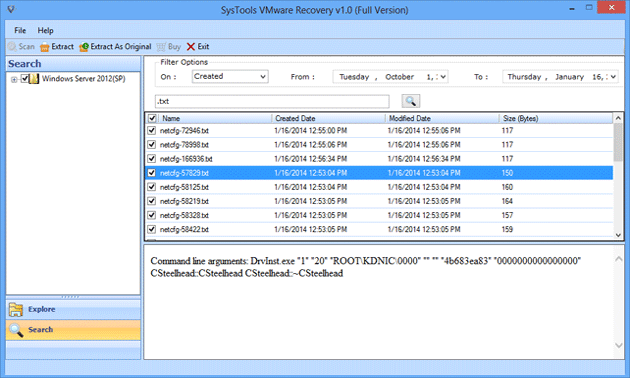 ---
Step 13
Select any of "Saving" mode to extract and save VMDK data:
In order to save selected folder on desired location, choose "Extract" option
Choose "Extract as Original" option if you want to export data in previous drive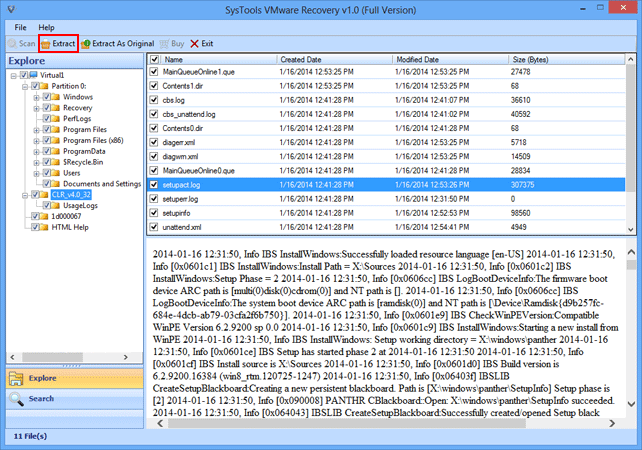 ---
Step 14
Once the extraction process is completed, export report generated. View extraction details by clicking on "Link"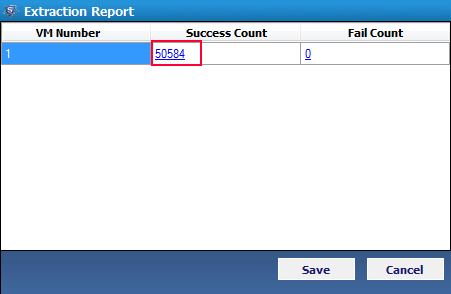 ---
Step 15
Now, software will appear windows for asking to save the generated CSV report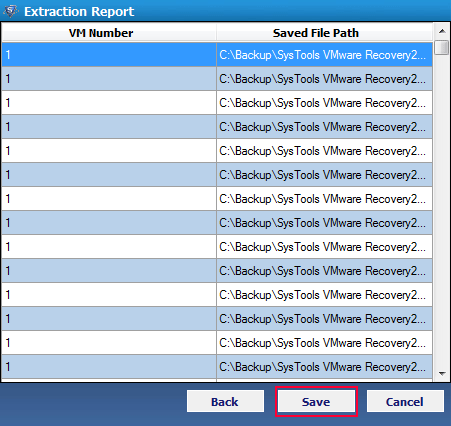 ---
Step 16
Select simple name and location where you want to keep CSV report & Click "Save"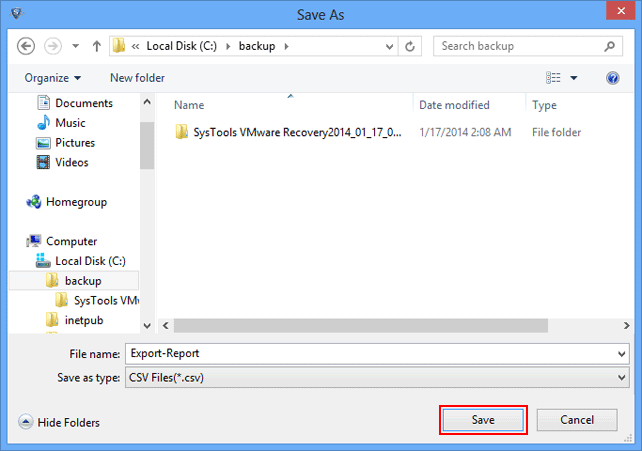 ---
Step 17
After that, software will display "Save Scanned report" on your screen. Click "OK"

---